Enstablished in 1999, as full-service Contract Research Organization focused on managing clinical trials according to the standards of Good Clinical Practice (ICH-GCP) through an extensive use of new technologies.
CRT company is specialized in the design, implementation and management of clinical trials (I, II, III and IV phase), observational studies, medical devices, epidemiological and drug-economy trials for the development and recording of new drugs or products , new therapeutic indications of existing drugs or products, and new therapeutic regimens. The number of managed projects increased steadily over the years, covering different therapeutic areas including oncology, cardiology, infectious diseases, nephrology and surgery.
CRT is accredited to the Italian Medicines Agency (AIFA) as CRO according to D.M. 15/11/2011 and ISO 9001: 2015 certified (Certificate N ° AJAEU / 08/10434) on the following activities:
"Design and supply of clinical and epidemiological trial services, design and development of technological solutions for collection and management of clinical data;collection services provision, management and analysis of data related to clinical and epidemiological trials ".
Demonstrating that the use of innovative technological tools, in the managing and conduct of clinical trials, allows to an improvement of the results reducing time and costs.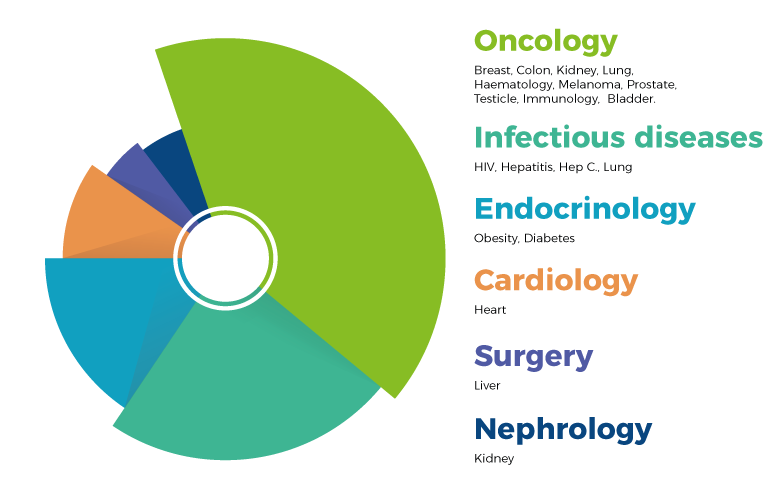 eClinical is a web-based platform internally developed by CRT, according to the US Computer System Validation (US FDA – 21 CFR Part 11: Electronic Records; Electronic Signatures). Therefore, this software is able to ensure the highest standards in terms of security and quality of collected data.
Moreover, since it is based on web technology, it doesn't need any installation and can be used through normal browsers (Chrome, Explorer, Firefox).
Over 10,000 patients have been enrolled through eClinical over the past two years.